EKOPROTEKTING B
EKOPROTEKTING B is a fertilizer product based on high concentration boron (B). This deficiencies corrector is also enriched with other micronutrients, such as molybdenum (Mo).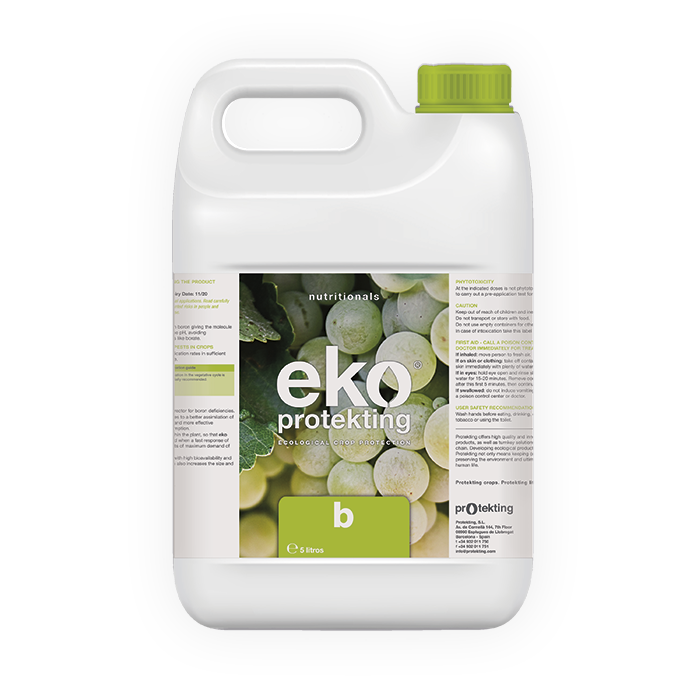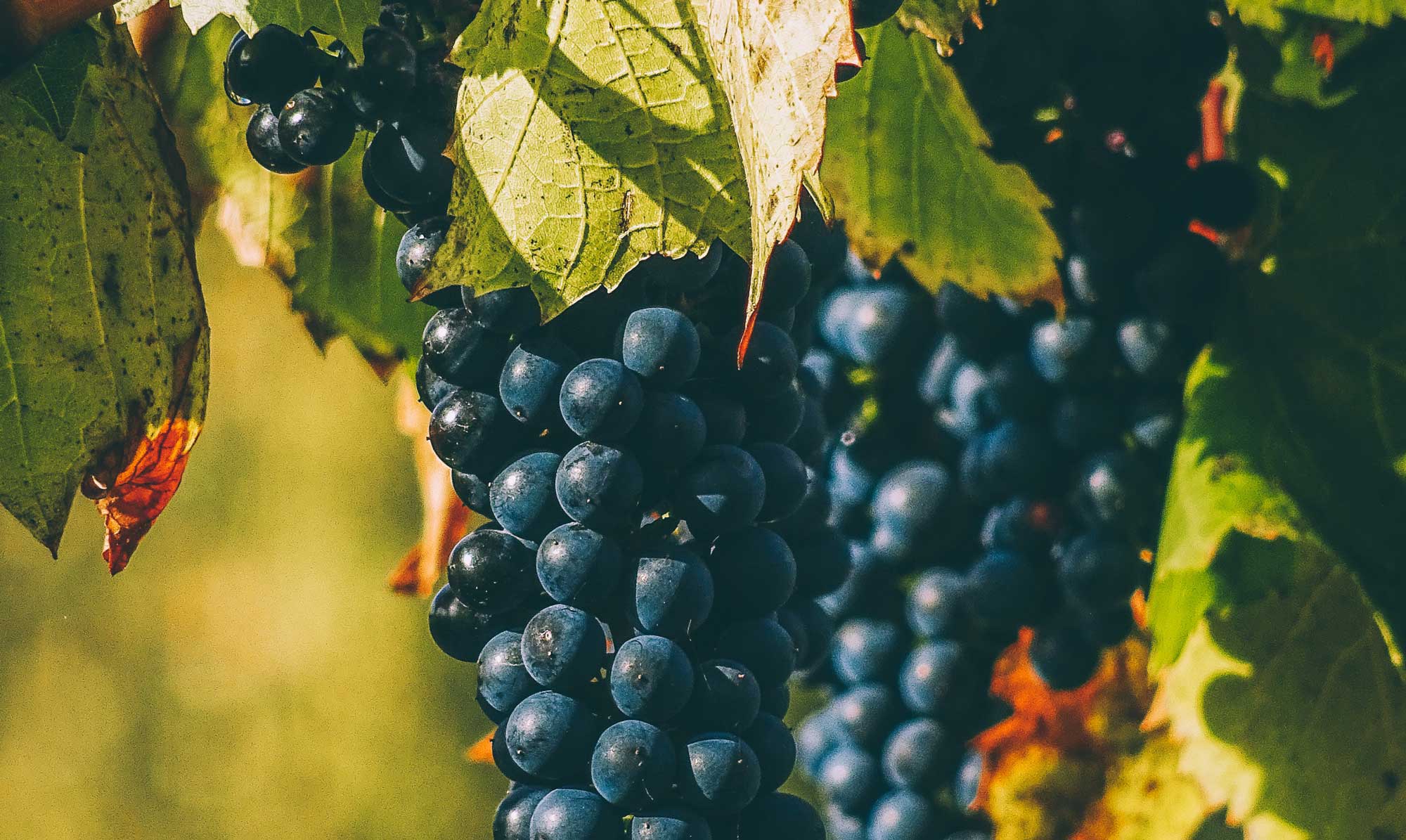 Why is boron important for crops?
Boron is an essential element for the development of plants. It assists in successful pollination, increases harvest yield and fruit quality. Boron participates in plant growth, specifically in the fertilization and fruit set, being also responsible for the development of apical meristems (root and stem tissues).
Boron has a very important role as a nutrient for crops, especially in leguminous plants, as it helps with the process of atmospheric nitrogen use, among other things.
What is EKOPROTEKTING B for?
The application of EKOPROTEKTING B contributes to boron better assimilation and to a much faster and more effective distribution for consumption.
EKOPROTEKTING B provides boron with high bioavailability and increases fruit set and fruit retention, and positively impacts harvest size and quality.
Using EKOPROTEKTING B corrects plant boron deficiency, increasing the absorption of phosphorus and potassium. It improves vegetative growth and cell walls construction.
Moreover, EKOPROTEKTING B increases pollen fertility of pollen and plant resistance to cold.
Product details
When should you use EKOPROTEKTING B?
EKOPROTEKTING B should be used in the preventive and curative control of boron deficiency states in any type of crop (vegetables, legumes, fruits, citrus, etc.).
EKOPROTEKTING B is particularly suitable when a quick reapplication to the plant is needed, in times of maximum boron demand.
Boron deficiencies normally occur in poorly drained soils or conversely, in calcareous soils during times of drought or prolonged rain.
Mode of application
To be used on vegetables, fruit trees, ornamental plants, citrus, tropical and extensive crops.
How to supply boron to the plant?
Foliar application and local irrigation are recommended.
Packing
The product is available in different sizes: 0.25, 0.5, 1, 5, 10, 20, 200 and 1,000 liters.
Do you need more information about this product?
Contact us